In recent years, individuals all over the world have had to face a new reality: more and more of their education, leisure time, and professional lives are being conducted online. An increasing number of students are opting for online tutoring through platforms like Skype, Zoom, or others.
This pattern emerged a few years ago as a result of technological advancements and a subsequent rise in demand for qualified IT workers. The public has been roused in recent years by unforeseen force majeure occurrences (like, you know, a global pandemic), charting a new direction for the utilization of Internet resources.
Whether one prefers traditional classroom instruction to online tutoring is a matter of personal preference. Keep in mind, though, that there are more benefits than drawbacks to learning online, and we at Study mind are happy to explain why. You may get ready for A-level exams in Chemistry and Biology without paying a fortune by using StudyMind's A-level Chemistry and Biology courses.
Therefore, in today's environment, where advancements in IT are unavoidable, it's important to give a growing field of study a chance. Please consider the below arguments.
The Benefits of Online Tutoring Sessions
Ease of organizing the process
Learning doesn't have to stop just because you're on a long vacation or taking a rural holiday if you're working with an online tutor. These days, all you need is a computer, a way to communicate, and an internet connection to take your virtual classroom with you wherever in the globe. Any device with a camera and microphone can be used to join the session, including a smartphone, laptop, or tablet.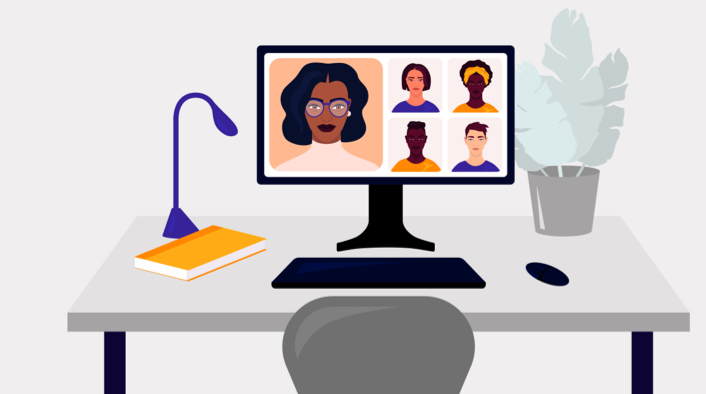 Easy to set up a working place
In addition, you won't need to set up a separate location for your classes because you'll always have everything you need on your device. You can keep in continual contact with the tutor by using one of the many convenient video conferencing tools available today.
Comfort, ease and convenience for both the student and the tutor
No time spent adapting
The pupil won't have to make any adjustments to their routine because they'll be in a comfortable setting. In contrast, traditional methods of education inevitably include a greater degree of unease as students adjust to a novel setting. The first few minutes of a Skype or Zoom lesson are spent simply getting to know the instructor, allowing for a more efficient learning environment.
No distractions
No one or anything in the classroom is going to get in your way, including other students. In this way, the student will be able to give his whole attention to his academic work.
No need for specific equipment
It's also helpful that you won't need to set up a separate study space if you want to use the study guides. With the help of video conferencing, the instructor will pre-arrange and deliver all the required materials for a live demonstration. You can also use the wealth of visual resources, instructional videos, and fun games available on the Internet as a starting point.
No costly purchases
As an added bonus, having an online tutor means you can ditch the printouts and save money on textbooks and guides. You can save room and make it easier to find what you need, whenever you need it, by keeping assignments and theoretical aids in electronic form. This way, you can learn everything there is to know about the topic with minimal time and effort.
Schedule flexibility
An additional perk of taking classes online is that you may schedule your lessons around your schedule. No longer will you have to modify your schedule to fit that of your family or workplace. Location-independent learning means you can study anywhere you happen to be.
You are free to study whenever you want
This feature allows you to choose the timing of lessons whenever you like, based only on your own availability. Since you won't have to worry about finding the time to commute between your numerous exercises, clubs, and other activities, you'll have more flexibility to schedule in extra study sessions.
Saving travel time
Taking advantage of online tutoring sessions is great because it minimizes the amount of time spent commuting. The typical day of a student includes classes at school or university, working a part-time job, running errands, and working out at a fitness center or grocery shop. It's tough to fit everything into a regular 24-hour period, so fun and time with friends aren't always prioritized in a wide range of activities.
A lot of transportation is always ineffective
The schedule is not always well put together, and constant city travel eats up the lion's share of free time. Also, a long period on the road is tiring and leads to a decrease in productivity. Furthermore, specialized schools and centers are not always located close together near the home. In such cases, it is necessary to plan the schedule accordingly, and the planning process, no matter how resourceful you are, will still produce suboptimal results.
Constant city travel consumes up the bulk of leisure time, and the timetable is not always carefully put up. An other downside to being on the road for an extended time is that it wears you out and causes you to be less productive. Even more so, it's not always easy to find a specialist school or center that's close to one's own residence. Such circumstances demand creative scheduling, yet even the most imaginative planners will end up with less-than-ideal outcomes.